Bahraini-Indian economic ties discussed
Printer-friendly version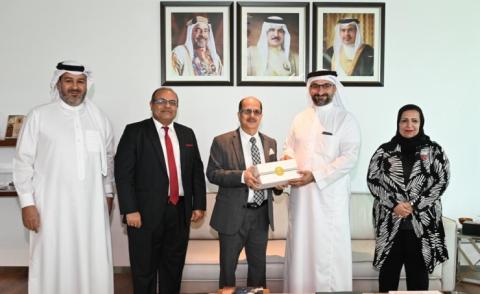 Manama, May 31 (BNA): Abdulla bin Adel Fakhro, Minister of Industry and Commerce, held a meeting with Dr. Ausaf Sayeed, the Secretary for Consular, Passport, Visa and Overseas Indian Affairs at India's Ministry of External Affairs, and his accompanying delegation, who are on an official visit to the kingdonm to attend the sixth session of consultations between Bahrain and India.


The minister affirmed the depth of ties between Bahrain and India, stressing the importance of developing the economic partnerships and achieving common goals. He also highlighted Bahrain's suitable investment environment.


He highlighted the initial positive results of the official visit of the Bahraini economic delegation to India.


Dr. Sayeed hailed the great efforts made by the Government of Bahrain to develop the flow of investments and economic cooperation between the two countries.