Shortlink :
https://oananews.org//node/656767
The shortlink copeid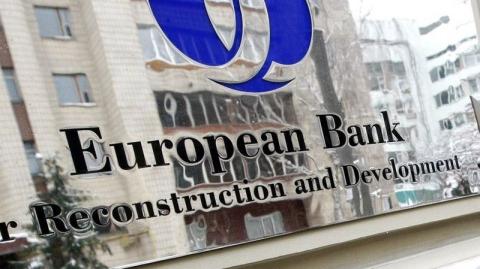 European bank allocates $152M for investment in Antalya's airport
The European Bank for Reconstruction and Development (EBRD) said Thursday it is providing a 140 million euros ($152 million) capex bridge loan to Fraport TAV Antalya Yatırım, Yapım ve İşletme (FTA) in Türkiye for the new infrastructure of the airport in the Mediterranean city to be completed, Trend reports citing Daily Sabah.
The loan is part of a financing package that includes funds from the International Finance Corporation (IFC) and the Asian Infrastructure Investment Bank (AIIB).
Besides enabling the airport's new infrastructure to be completed, the EBRD's investment is set to ensure improvements in energy efficiency.
The project will include green investments such as Leadership in Energy and Environmental Design (LEED) certified terminals and a solar power plant. As part of the transaction, the airport has committed to getting the Level 4 "Transformation" accreditation under the Airport Carbon Accreditation scheme.
Achieving this level of accreditation will put Antalya Airport in the top tier of airports globally in terms of carbon management and stakeholder engagement, the bank said.