HH Nasser bin Hamad attends Asry celebration for 2022
Printer-friendly version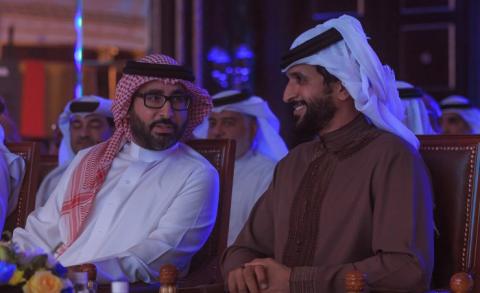 Manama, Mar. 30 (BNA): His Majesty the King's representative for Humanitarian Work and Youth Affairs and Chairman of the Board of Directors of the Oil and Gas Holding Company (nogaholding), attended the Arab Shipbuilding and Repair Company (ASRY) celebration of its outstanding financial and operational results for the year 2022.

The event was attended by key stakeholders and strategic partners from inside and outside Bahrain and ASRY senior management.

HH praised ASRY's progress which led to the current results, indicating that the company is achieving targeted financial recovery.

HH wished ASRY success as it continues to achieve its objectives aimed at building a sustainable future.

During the event, ASRY announced the positive results it has achieved since launching and implementing its long-term strategy to restructure the company's operations in 2019.

The restructuring included the launch of investment and modernisation programmes. This resulted in remarkable growth in its net income by achieving record profit margins for the first time in ten years.

ASRY Chairman Ayman Al Moayed said the results reflected the progress made in achieving financial recovering and more sustainability for the company.

He expressed his appreciation for the efforts of executive management at ASRY which contributed to upgrading its operations and its regional and global positioning.

ASRY Managing Director Mazen Matar said ASRY will continue working on enhancing its position as a competitor in the global maritime sector and ship repair.

ASRY will achieve its set goals by committing to the implementation of its business strategies, he said. He also affirmed commitment to offering optimal solutions for all maritime clients.