IGB operator reveals volume of utilized funds
Printer-friendly version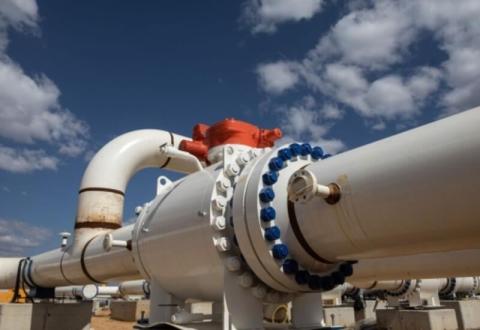 BAKU, Azerbaijan, March 22. Currently, 87 percent of the funds for the Interconnector Greece-Bulgaria (IGB) have been utilized, the ICGB, the interconnector's operator, told Trend.
"The rest will be spent on finishing works," said the company.
The total value of the project is EUR 253 million, which is secured through funding from the shareholders BEH and IGI Poseidon, EUR 109.9 million in the form of a loan from the EIB, EUR 45 million under the European Energy Program for Recovery (EEPR) and EUR 39 million allocated under the Operational Program "Innovations and Competitiveness" (OPIC 2014-2020).
The Interconnector Greece-Bulgaria began commercial operation on October 1, 2022.
Since the beginning of the current heating season, the interconnector provides nearly 1/3 of the winter consumption of natural gas in Bulgaria. IGB is the first route for diversified supplies of natural gas to Bulgaria, guaranteeing increased security of supply and diversity of sources, contributing significantly to the competition in the natural gas market, which is a prerequisite for optimized prices for businesses and domestic consumers in the country.
The gas pipeline creates an entirely new route through Bulgaria for the transportation of natural gas from new sources to a number of countries, which reinforces the key role of the interconnector not only at a national level, but also for the entire region of Central and Southeastern Europe.
Follow the author on Twitter: @Lyaman_Zeyn