The Minister Of Trade: The Govt Is Working To Support Openness To The Regional And Int'l Arena To Provide An Investment Environment
Printer-friendly version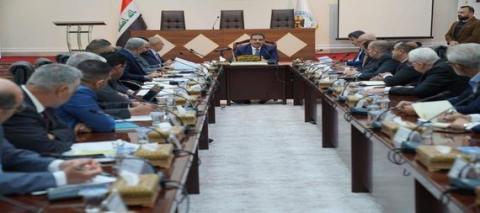 Baghdad / NINA /- The Minister of Commerce, Atheer Al-Ghurairy, affirmed that "the government is working through its governmental program to support openness to the regional and international environment and strive to provide an investment environment and establish real partnerships in various economic fields.
The Ministry of Trade said in a statement, "The Minister of Trade, Atheer Al-Ghurairy, chaired today, Sunday, a meeting of members of the Iraqi side in the joint Iraqi-Korean committee for its ninth session to discuss the draft joint minutes of the Iraqi ministries and sectoral authorities, which are being prepared during the talks with the Korean side regarding the consolidation of economic, commercial, scientific, artistic and cultural relations between the two countries, stressing that the meeting discussed the preparation of a working paper for the Iraqi side for the purpose of presenting it to the Korean side in the meetings of the committee chaired by the Minister of Trade and to be held during the next month.
The statement added, "During the meeting, views were exchanged on the proposals and observations put forward by the attendees for the purpose of crystallizing them and including them in the paper of the Iraqi side."
The statement indicated, "The Iraqi working paper included cooperation in the fields of economic, financial, industrial, agricultural, water resources, communications, information technology, infrastructure, transportation, planning and reconstruction, sea and air transport, ports, civil aviation and railways, foreign affairs, cultural, scientific, artistic and sports, health and social care, the environment, electricity, oil, investment, and other common topics for all ministries./End