President Ilham Aliyev: Women of Azerbaijan have imparted special dynamism and harmony to development of our society
Printer-friendly version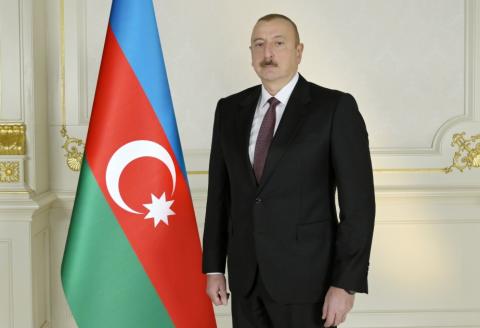 Baku, March 6, AZERTAC
Azerbaijani women won the right to be elected before the women of a number of advanced countries of the world, and have proved that they are forward-thinking, innovative and progressive by pioneering various fields of art and science in the Muslim East, said President Ilham Aliyev in his message of congratulation to the women of Azerbaijan on the occasion of March 8 – International Women's Day.
"They have worked hard to build our country, especially the education, health and culture sectors, on the basis of advanced foundations, and have made important achievements," the head of state emphasized.
"Honoring the names of their enlightened predecessors who left a mark in the history of literary-social and cultural-scientific thought, and faithfully advancing along the path traversed by them, adhering to the principle of the succession of generations, the women of Azerbaijan have imparted special dynamism and harmony to the development of our society with their full socio-cultural activities," the head of state said in his message.