Public Prosecution Organizes Workshop on Combating Financing of Terrorism
Printer-friendly version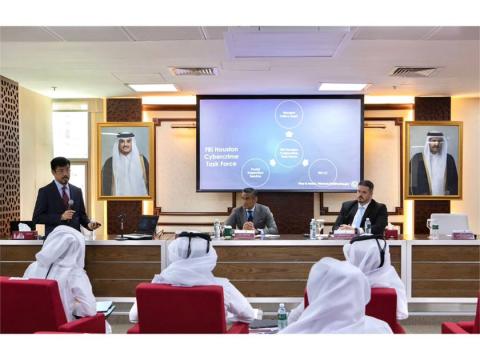 Doha, May 29 (QNA) - Represented by the Institute of Criminal Studies, in cooperation with the United States Department of Justice (DOJ), the Public Prosecution organized a training workshop on combating the financing of terrorism, with the aim of developing the skills of the participants in the investigation and prosecution of counter-terrorism cases, as well as the practical skill that can be followed during investigations.
The workshop also aims to present the value of the proactive participation of public prosecutors in prosecuting organizations, the nature of partnerships with various investigative agencies, and addressing evidence-gathering methods and best practices that can be adopted in large-scale investigations and prosecutions.
This workshop is part of a series of training workshops with the participation of several US federal prosecutors, who discussed the reason and how to follow up investigations, and presented their previous experiences on criminal networks.
Representatives from several bodies (Public Prosecution, Ministry of Interior, National Counter Terrorism Committee, Qatar Financial Information Unit (QFIU) and General Authority of Customs) participated in the 1-day workshop. (QNA)