Shortlink :
https://oananews.org//node/655769
The shortlink copeid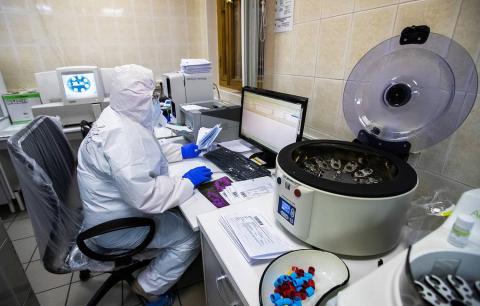 Russian virologists expect no surge in COVID-19 cases in Russia this spring
MOSCOW, March 17. /TASS/. A surge in COVID-19 cases in Russia this spring is unlikely, but cannot be ruled out, experts told TASS on Friday.
"The COVID pandemic is coming in waves. A surge occurs when new variants emerge. The general trend is that every next surge is less intense compared to the previous one. The latest surges were not very intense. I don't think there are any grounds to expect a surge soon, although, of course, this cannot be ruled out," senior researcher Anatoly Altshtein of the Gamaleya National Research Center for Epidemiology and Microbiology said.
Meanwhile, virologist and corresponding member of the Russian Academy of Sciences Alexander Lukashev said that insignificant fluctuations in the case count were quite possible.
"Scientists still do not have full understanding of all factors that lead to seasonal surges in viral respiratory infections. Even for the same virus, seasonal statistics can be slightly different depending on year, region, age group. There is no general rule indicating that there will certainly be one infection wave, or two, for instance," he said. "I see no reasons to say that a surge in cases will surely occur in spring."
The expert added that the infection process in determined by many factors and, therefore, can hardly be predicted with certainty.
At the same time, virologists said that the seasonal influenza outbreak in Russia reached its peak in February and is now on decline.
"A certain increase in influenza and acute respiratory viral infections is observed at the moment. Type B influenza is becoming prevalent. This is true, but this trend has no significant effect," Altshtein said.
Photo by Artem Geodakyan/TASS