Shortlink :
https://oananews.org//node/668406
The shortlink copeid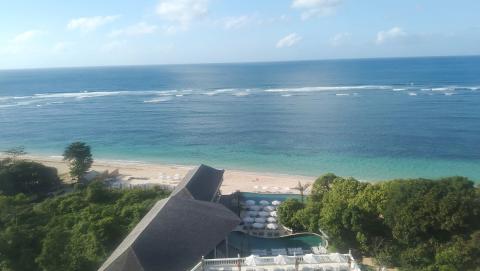 Seven international leaders to attend 1st AIS Forum Summit: Ministry
Jakarta, September 30 (ANTARA) - Seven heads of state/government will attend the 1st Archipelagic and Island States (AIS) Forum Summit, scheduled on October 11, 2023, in Bali province, the Foreign Affairs Ministry informed on Friday (Sept 29).

"The seven heads of state/government that will attend (the summit) are those from the Comoros, the Federated States of Micronesia, Madagascar, Niue, Papua New Guinea, São Tomé and Príncipe, and Timor-Leste," Tri Tharyat, multilateral cooperation director general at the ministry, said at a press conference in Jakarta.

He informed that Fiji and Tonga would be represented by their deputy prime ministers, while Marshall Islands, Seychelles, Solomon Islands, and Singapore would send their ministers to the summit.

Several member states of the forum, such as New Zealand, Cyprus, Iceland, Japan, Samoa, and the United Kingdom, are planning on dispatching high-ranking officials and ambassadors for the forum, Tharyat added.

"And we are still waiting for the confirmation (of attendance) of (representatives from) Belize, Cook Islands, Malta, and Sri Lanka," he said.

Indonesia, as the host of the inaugural summit of the AIS Forum, has invited all 51 member countries of the forum, some of which are members of the Pacific Islands Forum and the Melanesian Spearhead Group.

The forum has previously held five ministerial conferences and eight senior official meetings.

Tharyat affirmed that the AIS Forum Summit would become a crucial part of Indonesia's maritime diplomacy that finds its roots in the so-called "Bandung Spirit" born out of the Asian-African Conference in Bandung, West Java, in 1955.

The spirit upholds the principles of solidarity, equality, and mutually beneficial cooperation, he explained.

He then said that the 1st AIS Forum Summit is expected to encourage the Global South, or developing countries inhabiting the southern part of the planet, to realize inclusive concrete partnerships.

"This summit is expected to produce a Leaders' Declaration that has been discussed in senior official meetings. Indonesia will seek concrete cooperation with archipelagic states from various regions, with the goal of producing concrete results," he elaborated.

He further informed that Indonesia has been carrying out pilot projects in Fiji and Madagascar, adding that the government would seek to establish similar collaboration with other island states.