Shortlink :
https://oananews.org//node/667904
The shortlink copeid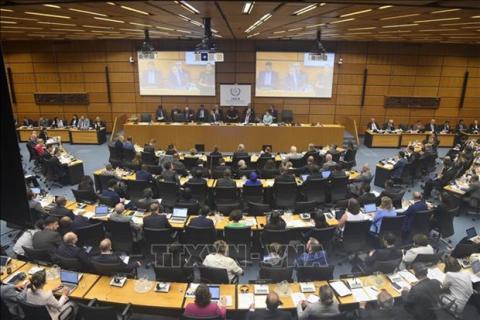 Vietnam attends IAEA Board of Governors meeting
Hanoi, September 23 (VNA) – A Vietnamese delegation led by Ambassador Nguyen Trung Kien, Governor - Permanent Representative of Vietnam to the International Atomic Energy Agency (IAEA), has attended a regular meeting of the IAEA Board of Governors.

The meeting, from September 11-15, reviewed the IAEA's annual reports, which will be submitted to the 67th Regular Session of the IAEA General Conference, scheduled to take place from September 25-29 in Vienna, Austria, and looked into other issues.

In his remarks, Kien affirmed Vietnam's consistent stance on supporting non-proliferation, towards the complete and thorough disarmament of nuclear weapons, and stressed the need to ensure the balance among the three pillars of the Treaty on the Non-Proliferation of Nuclear Weapons (NPT).

Vietnam always supports the role of the IAEA, he said, speaking highly of technical cooperation programmes, especially the ongoing ones, between Vietnam and the IAEA such as the Zoonotic Disease Integrated Action (ZODIAC).

He called on the IAEA to step up its technical support and cooperation with Vietnam in the areas of shared concern.

On the sidelines of the meeting, the Vietnamese delegation hosted a party to thank international friends for their support and cooperation during its 2021-2023 membership of the Board of Governors, which is expected to end after the board's October meeting./.