Shortlink :
https://oananews.org//node/671584
The shortlink copeid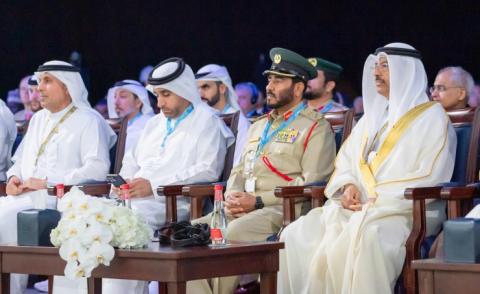 Transportation Minister attends WRC-23
Dubai, Nov. 20 (BNA): Mohammed bin Thamer Al Kaabi, Minister of Transportation and Telecommunications, participated in the International Telecommunication Union (ITU) World Radiocommunication Conference (WRC-23), held in Dubai.
The minister said the conference was an important opportunity where experts and stakeholders in the telecommunications and information technology sector discuss possible frequency spectrum distribution for wireless communications.
This conference focuses on the global community's needs for sustainable future telecommunications technologies are met, he added.
The conference will delve into global regulations and treaties, addressing key issues affecting radio communications, satellites, and related fields.
The WRC-23 is concerned with updating radio regulations related to radio-frequency spectra, satellite orbits, space, air and sea transportation services in space and mobile services.