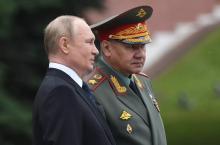 Jakarta, March 23 (ANTARA) - The Ministry of Manpower continues to strive to expand work opportunities for Indonesian professional workers in the Republic of Korea.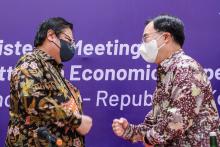 Jakarta, February 23 (ANTARA) - Coordinating Minister for Economic Affairs Airlangga Hartarto on Tuesday said the government is targeting trade worth US$20 billion with South Korea.

Riyadh, January 19, 2022, SPA-- Secretary General of the Gulf Cooperation Council (GCC) for Arab States Dr.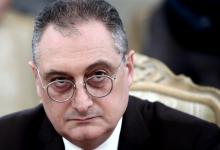 MOSCOW, August 24. /TASS/.
Tehran, July 29, IRNA – Iran's Foreign Ministry on Wednesday in a communiqué said that the Islamic Republic of Iran will pursue the lawsuit concerning the frozen assets against the South Korean ban
Tehran, July 27, IRNA – Iranian Foreign Ministry Spokesman Abbas Mousavi advised South Korean Government to release Iranian assets, saying the act is in contrast with friendly and traditional ties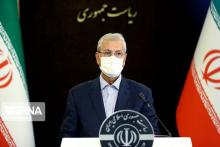 Tehran, July 14, IRNA - Iranian Government spokesman Ali Rabiee said on Tuesday that Iran is not looking for tension with South Korea and South Korea's action to block Iran's property is an unfrien