Shortlink :
https://oananews.org//node/656326
The shortlink copeid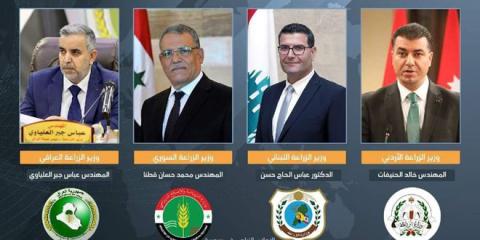 Activities of the 4th meeting of the Agriculture Ministers to kick off in Damascus
Damascus, SANA- Under the slogan "Towards Achieving Agricultural Economic Integration at the Regional Level", the activities of the 4th quartet meeting of the agriculture Ministers of Syria, Lebanon, Iraq and Jordan will start on Sunday at Dama Rose Hotel in Damascus.
In the meeting , The ministers will discuss ways to boost trade exchange and food security, mechanisms to support regional projects, address climate challenges and land degradation, and improve agricultural production in the four countries.
The previous quadripartite meetings were held during the past year three times, in Iraq, Lebanon, and Jordan.