Bahrain condemns Israeli minister's statements
Printer-friendly version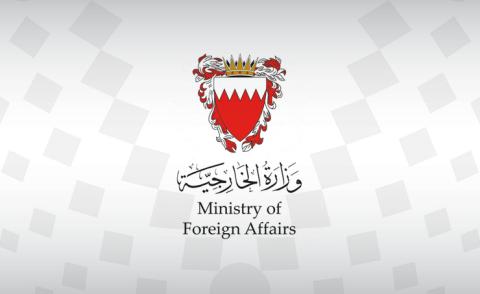 Manama, Mar.21 (BNA): The Kingdom of Bahrain condemned the statements of the Israeli Minister of Finance, Bezalel Smotrich, who denied the existence of the Palestinian people.
The Ministry of Foreign Affairs denounced Smotrich's use of a map of Israel that includes borders from the Hashemite Kingdom of Jordan and the occupied Palestinian territories.
In a statement today, the ministry affirmed Bahrain's rejection of incitement rhetoric and actss that contradict moral and human values ​​and principles, spread hate speech and violence and undermine international peace efforts.
It reiterated Bahrain's firm support to international efforts aimed at resolving the Palestinian issue, on the basis of the Arab Peace Initiative, and the establishment of a Palestinian state on the 1967 borders, with East Jerusalem as its capital.