Cheburashka, Vyzov among 2023's top movies at international box office
Printer-friendly version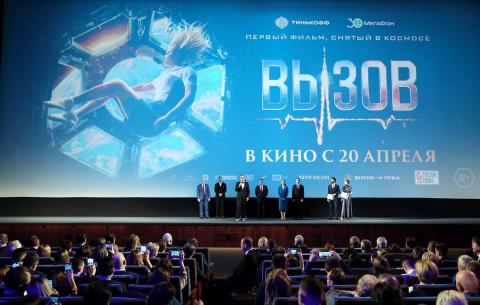 MOSCOW, May 12. /TASS/. Dmitry Dyachenko's "Cheburashka," a Russian family comedy, sits at No. 20 in a ranking of this year's top movies at the worldwide box office compiled by The Numbers.
Klim Shipenko's space drama, "Vyzov" ("Challenge"), coming in at No. 49, finishes off the list.
As of May 12, "Cheburashka" has earned $86.1 million at the box office and is ranked 20th, The Numbers said on its website. The Dyachenko film is followed by Ben Affleck's "AIR," which raked in $85.4 million globally, putting it 21st on the list, outshining the likes of Guy Ritchie's "Operation Fortune: Ruse de guerre," listed 38th with $27.5 million, and "The Covenant" ($15.2 million, 43rd).
Klim Shipenko's space drama, "Vyzov" ("Challenge"), the world's first motion picture to be filmed on board the International Space Station, is listed last at No. 49. According to the website, the Shipenko film has earned $10.5 million, and the space drama is still being screened. "The Super Mario Bros. Movie," which has grossed $1.1 billion at the box office, tops the ranking.
The list released by The Numbers contains the total worldwide box office for movies released this year.
Photo by Sergei Savostyanov/TASS