HM King congratulates the President of Turkiye
Printer-friendly version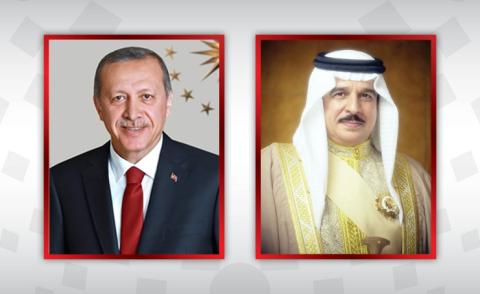 Manama, May 31 (BNA): His Majesty King Hamad bin Isa Al Khalifa today held a phone call with the President of the Republic of Turkiye Recep Tayyip Erdogan and congratulated him on his re-election.
HM the King wished President Erdogan success to continue leading Turkiye to achieve further progress and prosperity, hailing long-standing relations binding the two countries.
President Erdogan expressed thanks and gratitude to HM the King on his congratulations, wishing the Kingdom of Bahrain further progress and development, under his wise leadership.