Shortlink :
https://oananews.org//node/668077
The shortlink copeid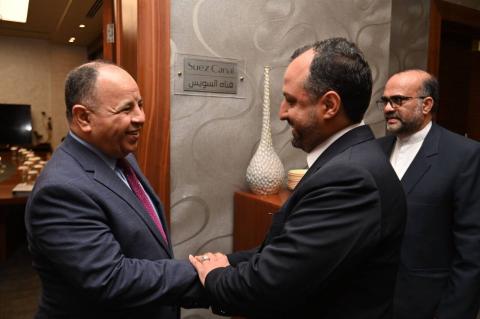 Iran, Egypt economy ministers meet after decade, calling for establishing joint committee
Tehran, IRNA – Iranian Finance and Economic Affairs Minister Ehsan Khandouzi has held a meeting with his Egyptian counterpart Mohamed Maait, stressing the need for setting up a joint committee.
Ehsan Khandouzi in the meeting with his counterpart announced Iran's readiness to develop cooperation between Tehran and, Cairo especially in the areas of the Asian Infrastructure Investment Bank, Islamic Development Bank, joint bank of Egypt and Iran, textile company of Egypt and Iran, and joint shipping and transfer of pharmaceutical technology and medical equipment company, the IRNA reported on Monday.
The Finance Minister of Egypt, for his part, voiced his country's readiness to implement the suggestions made by his Iranian side.
He added that Egypt calls for developing ties with the Islamic Republic and hopes to improve relations between the two countries soon.
Asian Infrastructure Investment Bank's eighth annual meeting is being held in Sharm El Sheikh, Egypt, on Sept