Shortlink :
https://oananews.org//node/658089
The shortlink copeid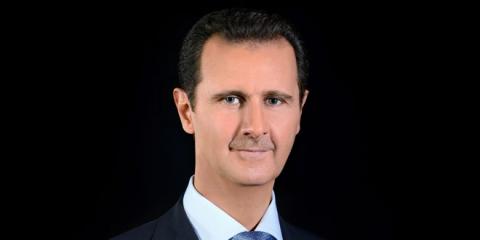 President al-Assad receives cables of congratulations from Arab and foreign leaders on Eid al-Fitr
Damascus, SANA-President Bashar al-Assad received congratulatory cables from kings and Presidents of brotherly and friendly Arab and foreign countries on the occasion of Eid al-Fitr, in which they wished him continued success for the benefit of the Syrians, and the Syrian people further stability and progress.
President al-Assad received cables from President Abdel Fattah El-Sisi, President of the Arab Republic of Egypt , King of the Hashemite Kingdom of Jordan His Majesty King Abdullah II, Sheikh Mohammed bin Zayed Al Nahyan, President of the United Arab Emirates,King Hamad bin Isa Al Khalifa, King of Bahrain, and the Palestinian President, President Mahmoud Abbas , President Xi Jinping, President of the People's Republic of China , President Alexander Lukashenko, President of the Republic of Belarus, and Alan Gagloev, President of the Republic of South Ossetia, and Iranian President Ebrahim Raisi.
His Excellency also received a congratulatory cable from Prime Minister of Armenia, Nikol Pashinyan and Iraqi Prime Minister Mohammad Shia al-Sudani.