Russia's highest grossing movie Cheburashka shown in space — Roscosmos
Printer-friendly version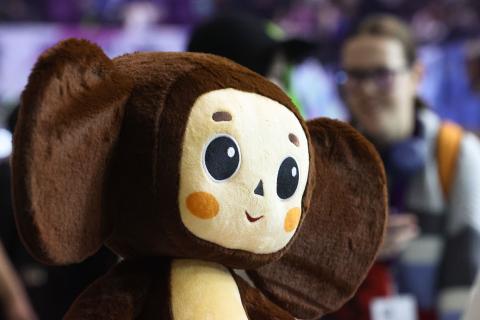 MOSCOW, February 16. /TASS/. Russian cosmonauts at the ISS Sergey Prokopyev, Dmitry Petelin and Anna Kikina watched the Cheburashka motion picture while in orbit, Roscosmos said on Thursday.
"A new story about the adventures of a big-eared creature has already been seen by over 20 mln viewers on Earth. Now they are joined by three more - the Hero of Russia, pilot-cosmonaut of the Russian Federation Sergey Prokopyev and Roscosmos cosmonauts, Dmitry Petelin and Anna Kikina. Russian members of the ISS crew watched Cheburashka right in orbit," the state corporation's statement said.
In August, Chairwoman of the Management Board of Soyuzmultfilm Yuliana Slashcheva gifted Prokopyev with a Cheburashka stuffed doll. The toy went to the ISS onboard the Soyuz MS-22 spaceship as a zero-gravity indicator.
Cheburashka, directed by Dmitry Dyachenko, was released in Russia on January 1 and became the highest-grossing film in the entire history of Russia's cinematic releases. This family comedy is about Cheburashka's new adventures in a small seaside town where he arrives from a faraway country.
Photo by Sergei Karpukhin/TASS