Shortlink :
https://oananews.org//node/656636
The shortlink copeid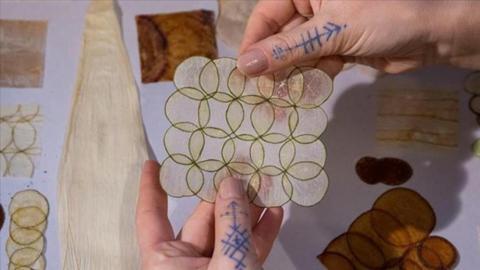 Turkish artist turns organic materials into works of art
Baku, March 30, AZERTAC
A Turkish artist is using environmentally friendly organic materials in her artwork, including kombucha scobies, animal hair, bones, dough, vegetables and fruit, according to Anadolu Agency.
Nergiz Yesil graduated from the Sculpture Department at Mimar Sinan University of Fine Arts in Istanbul and then completed her master's degree in the use of biological materials in artwork.
Speaking to Anadolu, Yesil said she sought to combine her art with the sensitivity she had for the environment in her social life, to make "bio art."
Yesil has been taking care to minimize the cost of her artwork to humanity and nature, thinking about how to consume as less as possible.
For the materials she must use in her art, she seeks out things that she can upcycle, or recycle if that isn't possible.
"I produce the material before I make the artwork to minimize consumption," she said.
Yesil currently works from her workshop in Istanbul.