Shortlink :
https://oananews.org//node/665547
The shortlink copeid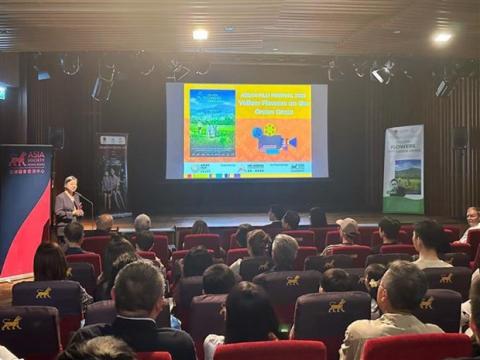 Two Vietnamese films compete in first ASEAN Film Festival in Hong Kong
Hanoi, August 14 (VNA) – Two Vietnamese films – "Yellow Flowers on Green Grass" and "Yen's Life" – are competing in the first ASEAN Film Festival in Hong Kong (China). The festival, taking place from August 4-19, is organised by the Hong Kong-ASEAN Association, the Consulates General of ASEAN countries in Hong Kong, and partners. The cultural event aims to introduce the diverse beauty in culture and customs of the ASEAN community to Hong Kong audiences through stories in the film, and help them further understand Southeast Asian culture, thus promoting cultural exchanges and deepening cultural and economic ties between the two sides. A total of 14 works from eight ASEAN countries, including Indonesia, Cambodia, Thailand, Vietnam, Laos, Malaysia, Brunei, and Singapore are screened at M Cinema, The Sky và The Miller Theatre (Asia Society Hong Kong). Vietnamese Consul General in Hong Kong Pham Binh Dam said that the participation of Vietnamese films in the festival is an effort to implement cultural diplomacy and promote the country and people of Vietnam. The films will inspire people to visit Vietnam for tourism or business. "Yellow Flowers on Green Grass" was directed by Vietnamese-American director Victor Vu and "Yen's Life" by Dinh Tuan Vu./.