Shortlink :
https://oananews.org//node/667911
The shortlink copeid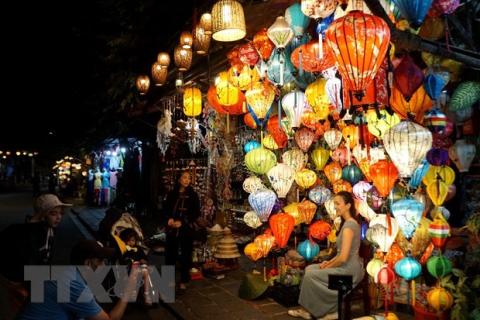 Vietnam's international tourism to bounce back in late 2024
HCM City, September 23 (VNA) - By the end of 2024, international tourism in Vietnam can recover and reach 80% of the pre-pandemic level in an optimistic scenario, heard a workshop on Vietnam tourism 2023 in Ho Chi Minh City on September 21.

The event, themed "Lessons Learned from Target and Recovery", was jointly by The Outbox Company - a market intelligence company based in Vietnam, specialising in travel, hospitality, destination and tourism, and the Saigontourist Group.

Nguyen Anh Thu, Chief Research Officer of The Outbox Company, said that the world tourism reached 80% of the pre-COVID-19 level in the first quarter of 2023 thanks to positive results in Europe and the Middle East.

In Vietnam, the tourism industry has tapped the domestic market as "leverage" to stimulate demand, as the international tourist market has recovered quite slowly.

Thu suggested the sector have changes in tourism recovery and development strategies in the coming time.

Nguyen Dong Hoa, Saigontourist Deputy General Director, said that in 2023, most countries and territories have opened their doors for tourism, and market information is updated continuously, contributing to creating a foundation for businesses to build business strategies for the 2023-2024 period./.