Vietnam: First Da Nang Asian Film Festival opens
Printer-friendly version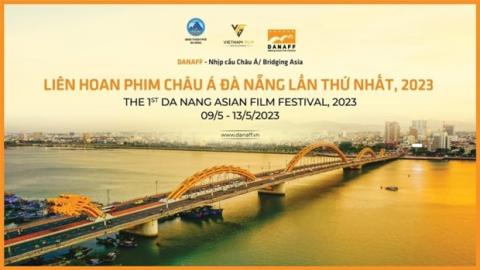 Hanoi, May 11 (VNA) – The first Da Nang Asian Film Festival (DANAFF I) has been officially kicked off in the Vietnamese central beach city of Da Nang.
It is jointly held by the Vietnam Association for the Promotion and Development of Cinema, authorities of Da Nang, and the Network for the Promotion of Asia Pacific Cinema (NETPAC).
DANAFF aims to select and honor excellent Vietnamese and Asia-Pacific cinematographic works, popularise them to the public, and encourage the growth of emerging talents in the region
Speaking at the opening ceremony, Ngo Phuong Lan, Director of the Vietnam Cinema Department under the Ministry of Culture, Sports and Tourism, said that themed "DANAFF - Bridging Asia", the festival will select and honour outstanding products imbued with humanistic values, new discoveries and unique artistic expression; encourage new Vietnamese and Asian talents in the field; and bring new, high-value cinematographic works of Asian and Vietnamese cinemas and selected films of the world to the audience.
It features free-of-charge screening of 89 films, a three-evening outdoor film screening, and a series of workshops on the development and cooperation of the cinema industry, and tours for foreign participants to sightseeing spots in the locality.
Besides, there will be 12 to 14 films which will compete in the Asian film category, with grand prizes on offer for the best movie, the best director, the best actor, the best actress, and the best screenwriter.
The festival runs until May 13. Awards will also be presented during the closing ceremony./.