World Bank to develop new strategy for Azerbaijan
Printer-friendly version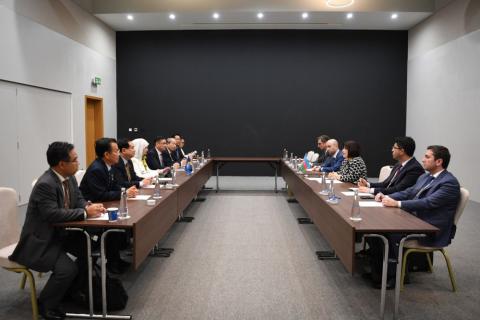 Baku, March 13, AZERTAC
Taleh Kazimov, chairman of Central Bank of Azerbaijan (CBA) has met with the Dominique Favre, Executive Director at the World Bank Group, representing the constituency of Azerbaijan.
The two exchanged views on the progress achieved by the constituency to protect and support of Azerbaijan's interests and position at the World Bank. They also discussed a new strategy for Azerbaijan and further expansion of the project portfolio.
The meeting also focused on current situation and prospects of cooperation between the Central Bank and the World Bank.