Shortlink :
https://oananews.org//node/671583
The shortlink copeid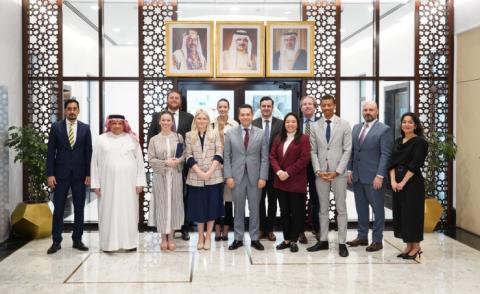 Council of Representatives Secretariat General receives US Congress delegation
Manama, Nov. 20 (BNA): The Council of Representatives received a staff delegation from the US Senate and House of Representatives.
The secretariat general of the Council of Representatives highlighted the democratic process in Bahrain and its outcome since the start of the comprehensive development process led by His Majesty King Hamad bin Isa Al Khalifa.
The general secretariat affirmed that the legislative authority is working to enhance diplomatic relations between Bahrain and the US House of Representatives and Senate, to exchange expertise on parliamentary performance and develop legislative and oversight mechanisms.
During the visit, general secretariat employees gave a presentation on the formation of the National Council and its chambers, their work mechanisms, and relationship with the government.
The presentation covered coordination with the government, particularly on legislative matters, in accordance with the National Action Charter, Constitution, internal regulations, and constitutional amendments.
The US Congress delegation commended Bahrain's government's parliamentary experience and showed interest in the exchange of visits and expertise between the kingdom's legislative authority and the US Congress.
They emphasised the need for strengthening parliamentary diplomacy and coordination in international forums.